Nothing But Trouble , 1991
Welcome back to another exciting, all new installment of Saturday Night Movie Sleepovers! J. Blake and Dion Baia are getting lost in the backwoods this week, covering a cult classic and very polarizing film, Dan Aykroyd's only directorial effort, Nothing But Trouble, from 1991.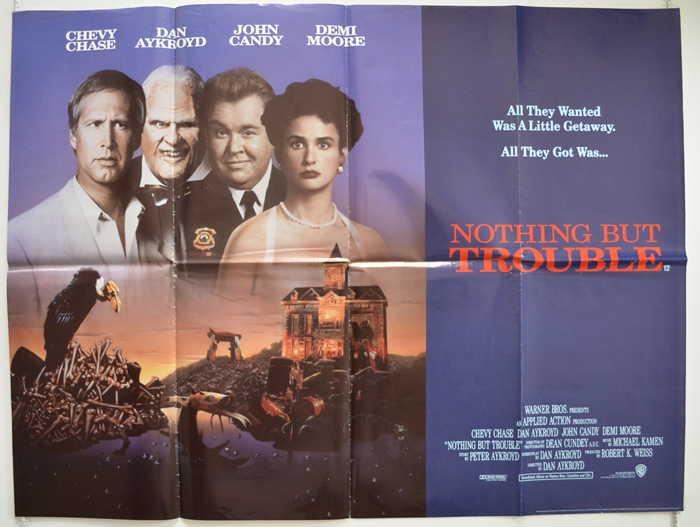 The boys talk about the script changes and editing to make it a PG-13 from a Rated R, as well as how wacky this comedic-horror genre is, and perhaps why this zany film bombed at the box office. Is it really that bad? They also go through the insane story that Warner Bros. let Aykroyd put on the screen. So come on down and bail Dion and Blake out before it's too late as they give some love to this forgotten gem, on this hilarious and fun all new edition of the Saturday Night Movie Sleepovers' podcast!
Extras!
Have a look at the amazing unused Boris Vallejo poster for Nothing But Trouble !
Check out Digital Underground's music video for Some Song (Featuring 2Pac), with cameos from Dan Aykroyd, Daniel Baldwin and even Eazy-E and Dr. Dre!
Podcast: Play in new window | Download
Subscribe: Apple Podcasts | RSS