Welcome to another all new episode of Saturday Night Movie Sleepovers! With the hot summer months upon us, J. Blake and Dion Baia have decided to cover a classic- a movie they've been talking about doing since year one of the podcast. This week the boys are hitting familiar territory -the gritty 1970's- and chatting about the amazing Walter Matthau and Robert Shaw film, The Taking of Pelham One Two Three, from 1974!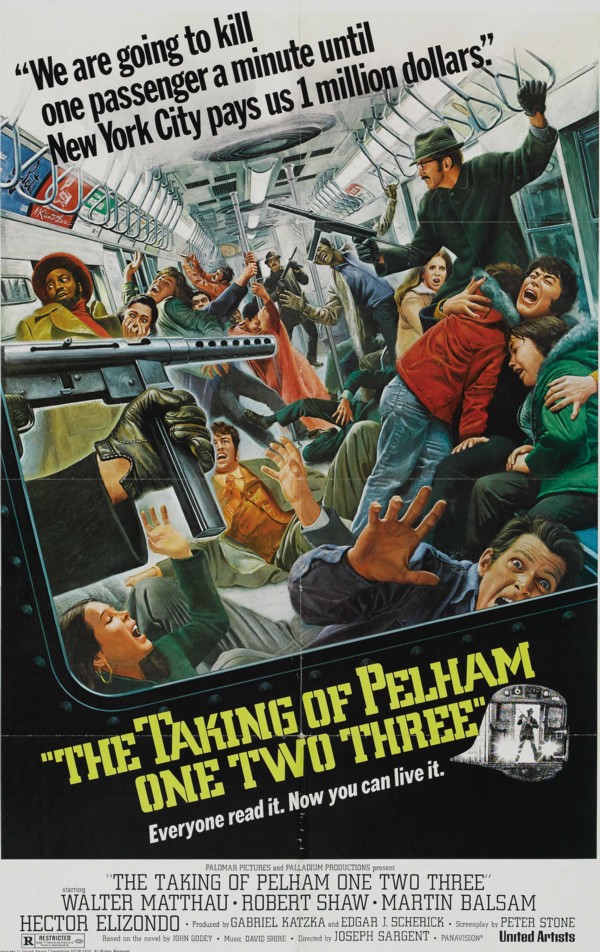 After having a brief discussion about "trigger warnings," Dion and Blake jump right in and can't gush enough about their mutual love for this seldom remembered cinema gem. They unpack the backstory of the film, the history and climate of New York City of the era and why all this is integral to the movie's plot. They analyze the absolutely amazing cast of actors, the tight story, and they breakdown the phenomenal score by David Shire. So, grab your subway maps, your subway motorman car "keys" and your train timetables, because the fellas are taking you back to one of the greatest eras of cinema -the 1970s- and one of its best examples, right here on an all new installment of Saturday Night Movie Sleepovers!
Extras!
Please take a listen to the absolutely fabulous score by composer David Shire!
Have a look at the original trailer to this classic film!
Take a gander at these great alternate posters for the film, HERE and HERE!
As discussed in the podcast, PLEASE check out these EXCLUSIVE interviews with former NYPD Homicide Detective turned Hollywood legend Randy Jurgensen, as he discusses and lays out this era in both cinema and the country (particularly in New York City), of the late 60's and 70's. Must listens for any film or history fans. 
Here's the original trailer for the 1998 television adaptation of The Taking of Pelham 1 2 3!
And lastly, have a listen to the 1994 Beastie Boys song Sure Shot, where not only due the B Boys name check this week's movie, but also give shout-outs to Dr. John, Lee Dorsey, Kojak, John Woo, Rod Carew, Lee Perry, Vaughn Bode and Cheech Wizard, and good old Ma Bell… all in one tune. Impressive.
Podcast: Play in new window | Download
Subscribe: Apple Podcasts | RSS