The boys are back for their last episode of Saturday Night Movie Sleepovers for 2017! J. Blake and Dion Baia are going back once again to that endless well that has been so plentiful for them this year, and tackling one more from 1987! This time around they're chatting an action classic, one that kick-started an entire franchise. To answer the age-old question: what do you get when you take an unhinged cop who gets partnered up with another whose got retirement on the mind? Well you get the Richard Donner essential, Lethal Weapon, from 1987.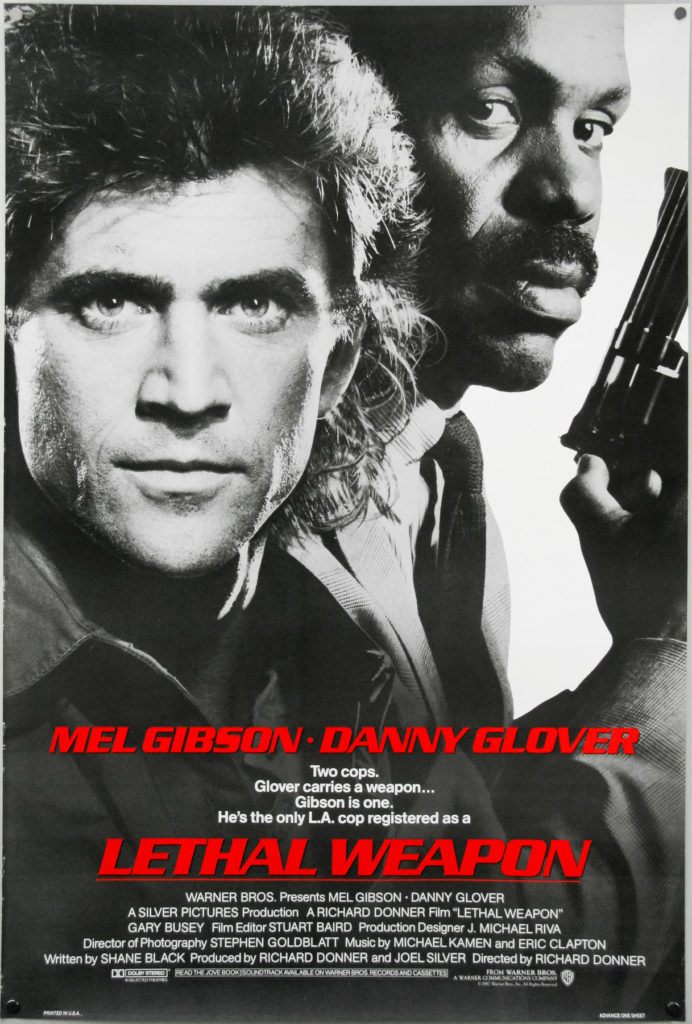 The guys jump right into this Christmas-centric flick by discussing the sub, subgenre of Christmas-related action movies. They chat about what the allure is of having so many of these type of genre films set within the Holiday season. They talk about screenwriter Shane Black and the original script that was even deemed "to dark" by the studio and others involved. Dion and Blake analyze the insane 'what-if ' game for this go-around, looking at how different of a movie this could have been with an alternate cast, had the other actors considered, been chosen. They also look back at the other influences in cinema and within the 'police genre' that led Hollywood to Lethal Weapon, and how this benchmark reset the action film for the years to come. So, what 1980's action flick do the boys think should have been set at Christmas time? Was this actually the first use of a modern cellphone within a movie? And did Dion actually think once upon a time that the film's title had to be spoken within the movie? Well everyone better make sure their Beretta's and Smith & Wesson's are cleaned and ready for use, cause the boys are taking you for one last 'ride along' on this last, all new 2017 holiday edition of Saturday Night Movie Sleepovers!
Extras!
Here's the deleted opening bar scene that was to originally intro Martin Riggs.
Check out this deleted scene of Riggs picking up a prostitute just to watch the Three Stooges with him.
Have a look at the notorious deleted sniper-at-a-school scene, that was another way of introducing Riggs.
Take a look at the original ending for Lethal Weapon.
Here's the extended jumper scene.
Lastly, check out this original teaser trailer for Lethal Weapon, that features some scenes that did not make it into the final cut.
Podcast: Play in new window | Download
Subscribe: Apple Podcasts | RSS