The boys are back, for a quick *new* special, revisiting a cult classic, Disney's The Black Hole, from 1979!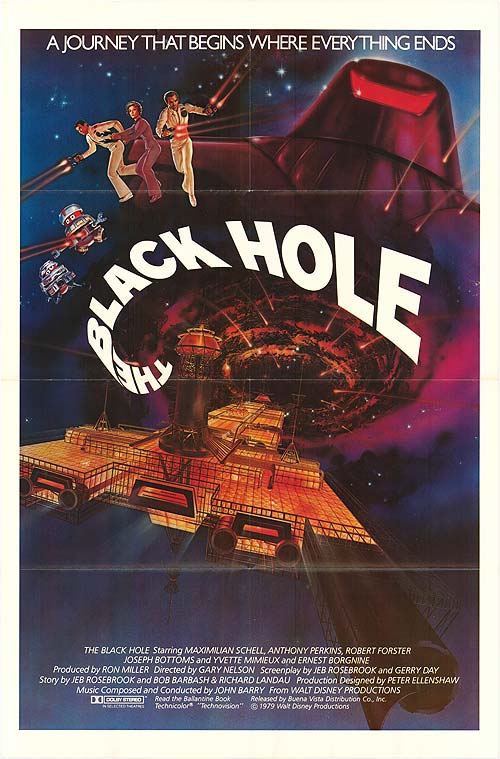 Dion Baia and J. Blake are dropping a brand new add-on to their 2015 podcast on this iconic film. They've now read the Alan Dean Foster novelization, the Jack Kirby comic newspaper strip translation, and the Whitman comic book adaptation– which also goes Beyond the Black Hole. The fellas learned a crap load more that answer a lot of questions they posed in their 2015 episode, and even see what supposedly happened once crew of the Palomino passed through the black hole! They also go deeper into the John Barry's soundtrack and the journey to get it reissued and remastered. Come on down for this special companion piece 'update' on an all new edition of Saturday Night Movie Sleepovers!
*Dion at one point referred to Robert Forester as William Forester… his apologies.
Extras!
Check out the Jack Kirby Comic Strip Adaptation!
Here's the full 4 issue Whitman comic book translate, which continues once they go Beyond the Black Hole!
Podcast: Play in new window | Download
Subscribe: Apple Podcasts | RSS