Welcome back to another edition of Saturday Night Movie Sleepovers' 2019 Summer of Sequels! Blake and Dion are leaving the car in neutral this week, staying in 1990, and hitting up a sequel that doesn't seem to get a fair shake–the dystopian future noir Motor City film, RoboCop 2!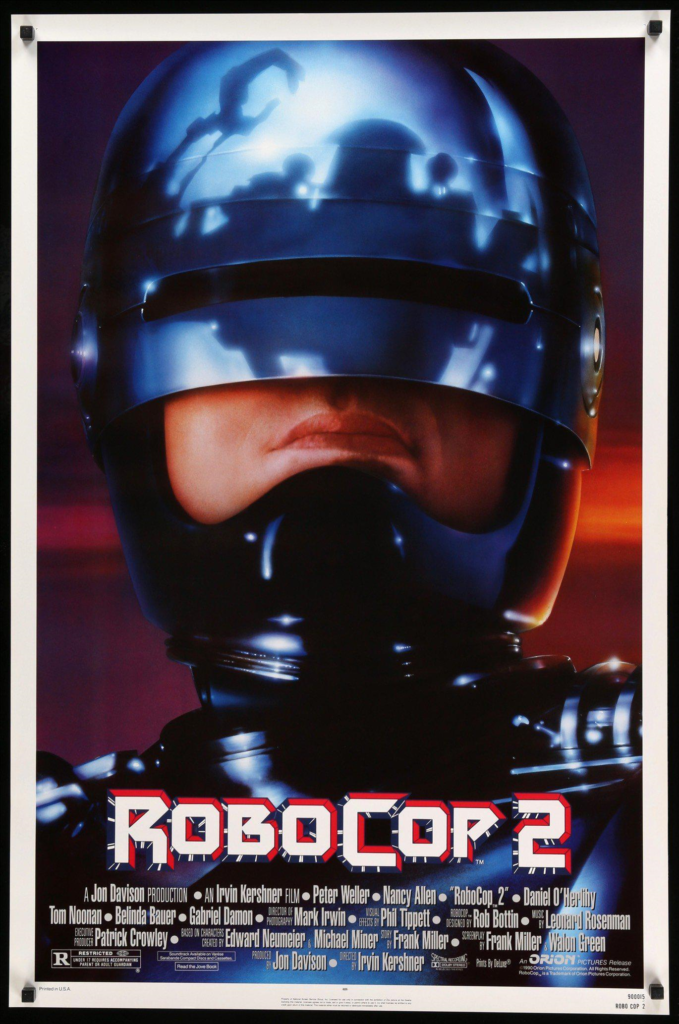 The boys breakdown this disturbing sequel, utilizing the novelization, and deleted scenes and other outtakes, to paint a broad comprehensive overall picture of what the writers and filmmakers were going for. They discuss the complexities of the Robocop 2 miniature design, and the reasons behind it, and again tell their Tom Noonan sighting story… which leads to reflections of encounters with John Lithgow and Peter Weller. So grab your popcorn and Auto 9 pistols, because the boys are headed to the old 313, Detroit, on an all new exciting and hilarious episode of Saturday Night Movie Sleepovers!
Extras!
Watch these guys in their small apartment create a life-sized scale puppet of ED 209!
Podcast: Play in new window | Download
Subscribe: Apple Podcasts | RSS