Rudy, 1993
Welcome to an all new installment of Saturday Night Movie Sleepovers! This week J. Blake and Dion Baia are back, covering a sports classic, the 1993 college football epic, Rudy!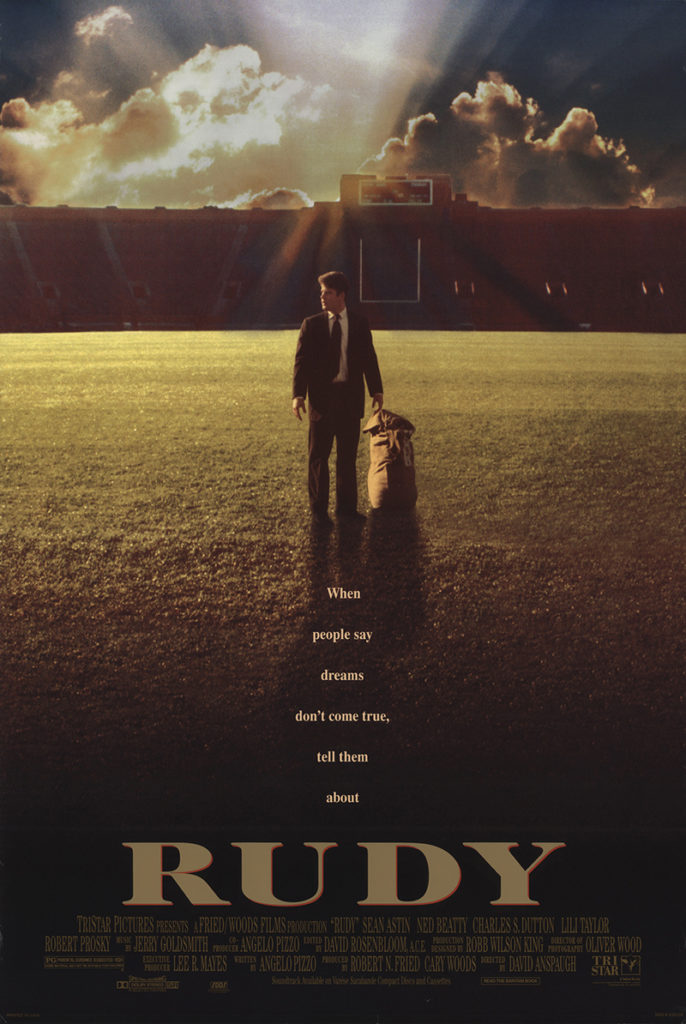 The boys explore the life of Daniel Eugene "Rudy" Ruettiger and his epic journey to Notre Dame, and getting to play college football. They dissect the 1993 film and both Sean Astin and Charles S. Dutton's incredible true-life stories. It's all going down in this brand new Fall edition of Saturday Night Movie Sleepovers!
Extras!
As discussed in the episode, take a look at the 1985 Sports Illustrated Video, The NFL Crunch Course!
Podcast: Play in new window | Download
Subscribe: Apple Podcasts | RSS