SNMS Presents The Side Cast: Randy Jurgensen Part 2–From Homicide to Hollywood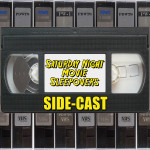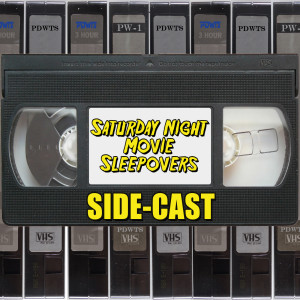 Welcome back to another all new edition of Saturday Night Movie Sleepovers' Side-Cast. We present Part 2 of our exclusive interview with retired NYPD Homicide Detective turned actor, consultant, writer and producer Randy Jurgensen. In this episode, we segue into Randy's fascinating career in Hollywood and his body of work in the 1970's, 80's and 90's. We go in-depth about the first film he was drafted to be an advisor and actor for, The French Connection, and how he prepped the actors to be New York City cops (back when background prep was rare). We also discuss his friendship with director William Friedkin, as well as the four plus films they would collaborate together on. He also explains his role as of one the stunt drivers in one of the greatest car chases of all
time. He then goes into great detail about becoming a producer, and fighting the Screen Actor's Guild for Larry Cohen's God Told Me To ; 'stealing' filming locations in New York City for Maniac and Viligante ; surviving the jungle and the Federales in Central America while filming Friedkin's Sorcerer ; to fighting city hall (literally) in a small Maine town to get Stephen King's Thinner completed. As astounding as it is that a retired Detective was able transition into a life in Hollywood, what's more incredible is that legends like Marlon Brando, Al Pacino and Roy Scheider were vying to hang out with him, because he was the 'real' deal, and moreover was the lead Detective on a very
publicized case at the time involving probably the most notorious cop killing in New York City's history! Again, it's a case where truth is stranger (and more entertaining), than fiction! So come listen to an absolutely fascinating and exclusive installment of Saturday Night Movie Sleepovers! (above picture Randy and Roy Scheider in Sorcerer, 1977; left picture is Randy in the NYC Coroner's Office in Cruising, 1980)
EXTRAS:
The very iconic photo of the finale of The French Connection– Randy can be seen over Gene Hackman's right shoulder.
Here, here, here and here are behind the scenes shots of Randy on set on The Godfather, during the scene where Sonny is assassinated.
Check out Randy in The Godfather poster, up in the top right corner.
Here's Randy at the end of Maniac, with real life partner Jimmy Aurichio!
Have a look at another picture from Cruising, with Randy center, interrogating Al Pacino, with Paul Sorvino standing against the wall.
Here's another from Cruising, this time with a very young Ed O'Neill.
Podcast: Play in new window | Download
Subscribe: Apple Podcasts | RSS