The Fantastic Four, 1994
Well truly believers, with the upcoming release of the latest Fantastic Four reboot, Dion and Blake thought they'd go back and revisit a classic. A film so notorious in the annals of history for maybe all the wrong reasons, being that it never even got released and was instead shelved! We of course are talking about the Roger Corman classic, the original Fantastic Four film, from 1994.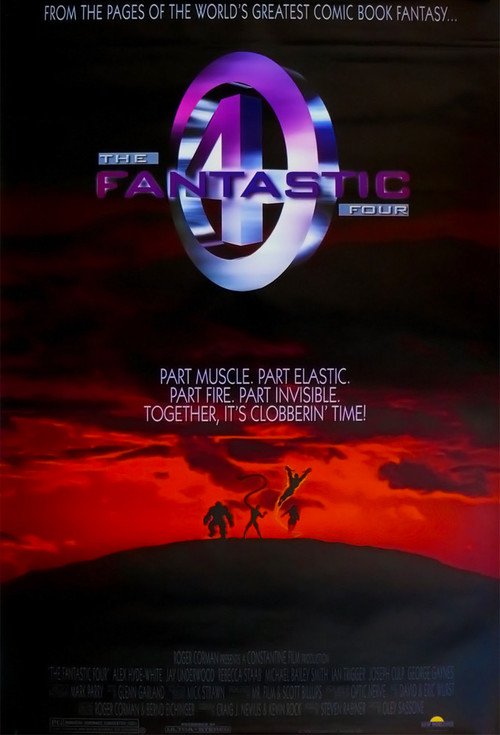 The boys set the scene and discuss the context of the early '90's and what the FF was up against, as well as other movies that never got nearly as far in production, but met the same fate. Dion and Blake also debate probably the largest question everyone has: why the heck was this film never released, even after it was allowed to be completed? Could the powers-at-be have found another way to repurpose this film in some way, and not have written it off as a total failure? Did Roger Corman's company that got FF finished on such a shoe-string budget, actually hinder it's release? Is it fair to compare this to something that Troma Studios would put out? And on the subject of Troma and Lloyd Kaufman, J. Blake regales us with story of how he actually worked at Troma which only lasted a week… This week's edition of Saturday Night Movie Sleepovers is a must listen, dissecting a film that may go down as one of the most sought after bootlegs in cinema history. Come download it today!
(The Gunfighter starred Gregory Peck, not Burt Lancaster.)
(Please check out The Fantastic Four in its entirety, courtesy of YouTube!)
(Check out the website for the documentary Doomed! The Untold Story of Roger Corman's Fantastic Four)
(Here's an ultra rare teaser trailer for The Fantastic Four!)
(In this episode Dion mentioned the great comic book artist John Byrne, whose work on FF in the 1980's was the specific inspiration for The Thing's make up design. Here we have an Epic imaginary cover of an Epic imaginary crossover, commissioned by the SNMS team from Mr. Byrne himself!)
(As an added bonus, we have an ultra-rare, original pencil sketch of The Thing by legendary artist Joe Sinnott, who was the primary inker for the FF from 1965-1981!)
Podcast: Play in new window | Download
Subscribe: Apple Podcasts | RSS