The Trial of the Incredible Hulk, 1989
The boys deliver a Special Edition of Saturday Night Movie Sleepovers this week as they go way down the alley and explore the Marvel character Daredevil's live-action roots (as well as The Kingpin's for that matter), leading them to the 1989 Bill Bixby classic, The Trial of the Incredible Hulk.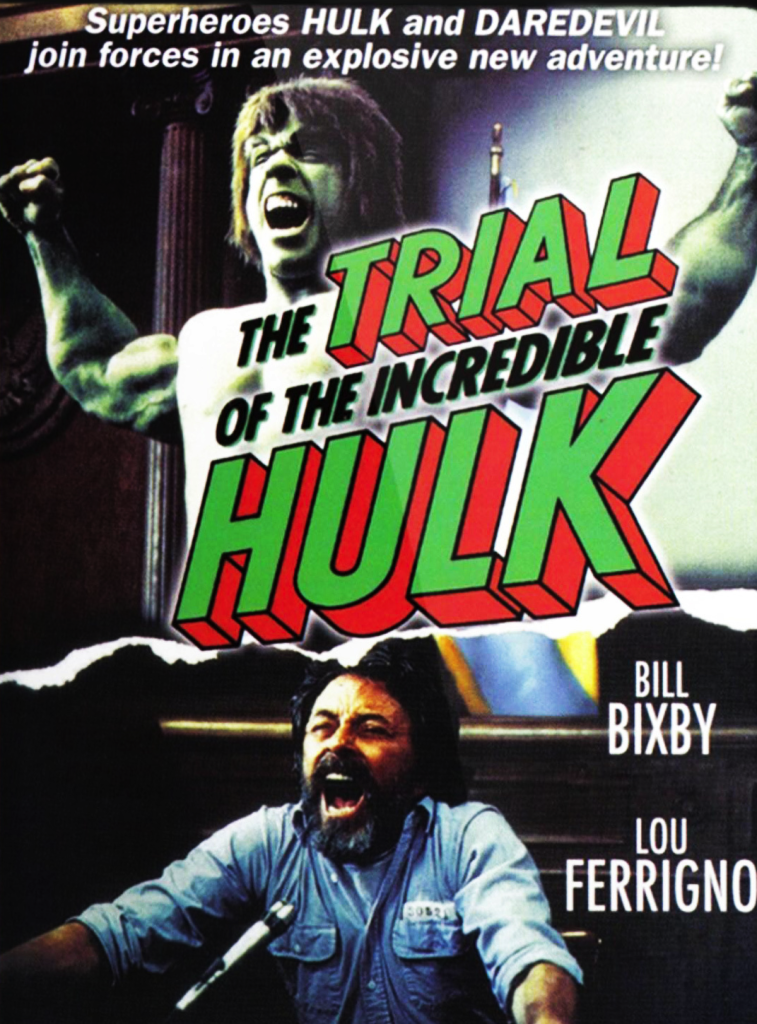 Dion Baia and J. Blake go into an in-depth analysis of the 2nd in the post-Incredible Hulk series TV movies, which was originally supposed to serve as backdoor pilot for a potential Daredevil TV series, which also starred Lou Ferrigno, Rex Smith and lastly John Rhys-Davies as Wilson Fisk himself. And because they are tackling Daredevil's small-screen origins, the boys include the 1994 Spiderman Animated Series two-parter from Season Three, which debued the Man Without Fear to cartoon viewers everywhere. They also discuss the resurgence in popularity that has occurred in the past fifteen or so years for the superhero film (and television show), as well as strive to showcase the genius thespian and director that was Bill Bixby, or as they affectionately call him, "the Bix".  Come on down and enjoy a sporadic, exciting and highly informative installment of Saturday Night Movie Sleepovers!
(Check out this great Incredible Hulk TV Series Documentary)
(Here's Stan Lee discussing the origins of the Incredible Hulk Television series.)
(Have a look at a great flashback of Mister Rogers visiting the Incredible Hulk set! And here's Part 2!)
(Bill Bixby on the Arsenio Hall Show in April of 1989 to promote the Trial of the Incredible Hulk, speaking in great detail about The Courtship of Eddie's Father)
(And please check out the final interview with Bill Bixby)
Podcast: Play in new window | Download
Subscribe: Apple Podcasts | RSS