Transformers the Movie, 1986
Dion and J. Blake usher in 2015 with an absolute cult-classic from their childhood, the 1986 feature film Transformers the Movie.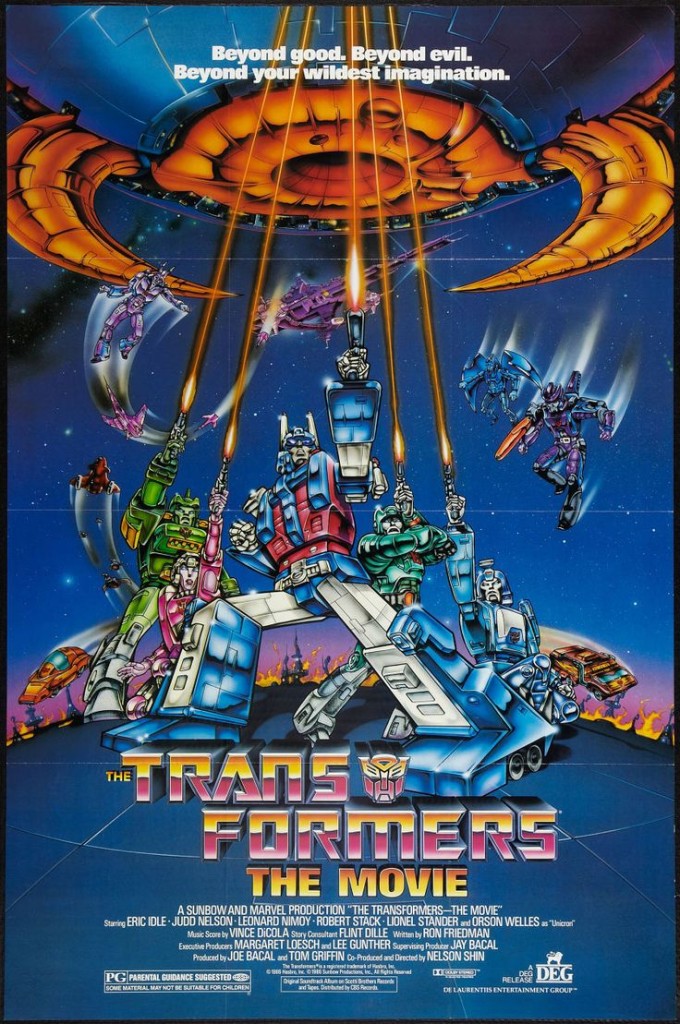 This fact-filled podcast sizes up the 1986 adaptation of a beloved daily TV show's journey from the small to the silver screen, taking on the HUGE elephant in the room- the ramifications on the toy industry, children's psyches, and future cartoon properties regarding the hugely controversial death of Optimus Prime. What the heck were the Execs thinking? Also the boys attempt to fill in some plot holes and see if the film still holds up; finally dispel some of the myths that had been linked to the film like the Orson Welles controversy, this being his last theatrical performance; and compare it on a whole to the recent Michael Bay franchise reboot. Well, if you were a fan of Transformers or cartoons like G.I.Joe in your childhood or you still geek out on the timeless Cybertonions galactic battles, you'll love the 2015 Saturday Night Movie Sleepovers debut.
(Have a read of a great recent interview with the scriptwriter Ron Friedman)
(Check out another great interview with writer and story editor Flint Dille)
(Here are the legendary and hilarious outtakes of Orson Welles ripping producers, writers, and engineers alike in a VoiceOver session for a British Frozen Peas Commercial)
(Finally, check out the late great actor Chris Latta [aka Chris Collin in this clip] who voiced Starscream, Gung-Ho and Cobra Commander among others, doing his passion, stand up comedy.)
Podcast: Play in new window | Download
Subscribe: Apple Podcasts | RSS