Ernest Saves Christmas, 1988
This week, in part 2 of our Special Christmas Edition of Saturday Night Movie Sleepovers, J. Blake and Dion Baia take on an Oldie-put-Goodie Christmas Classic, Jim Varney's Ernest Saves Christmas, from 1988.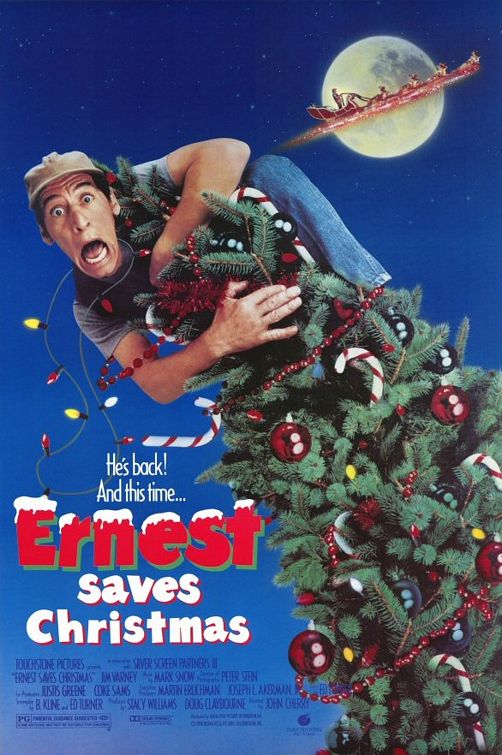 The boys lay out the history of Ernest P. Worrell, how the zany character even came about and explore the world he created in movies and on the small screen, which leads them into a digression of television shows of the 1970's and '80's.  They compare Ernest to another beloved character of the time, Pee-Wee Herman. But unlike Paul Reuben's iconic character, because of Jim Varney's untimely death in 2000, has the world forgotten the pure, lovable Ernest P. Worrell? Well come on down and listen to a dissection of another Christmas classic, on an all new episode of Saturday Night Movie Sleepovers!
(Check out some hilarious Bloopers from Ernest's 1980's commercials.)
Podcast: Play in new window | Download
Subscribe: Apple Podcasts | RSS