Welcome again to an all new installment of Saturday Night Movie Sleepovers! This week Dion Baia and J. Blake are exploring a film that turns 50 this year, a classic and a pioneer in the genre, the Steve McQueen police-thriller, Bullitt, from 1968!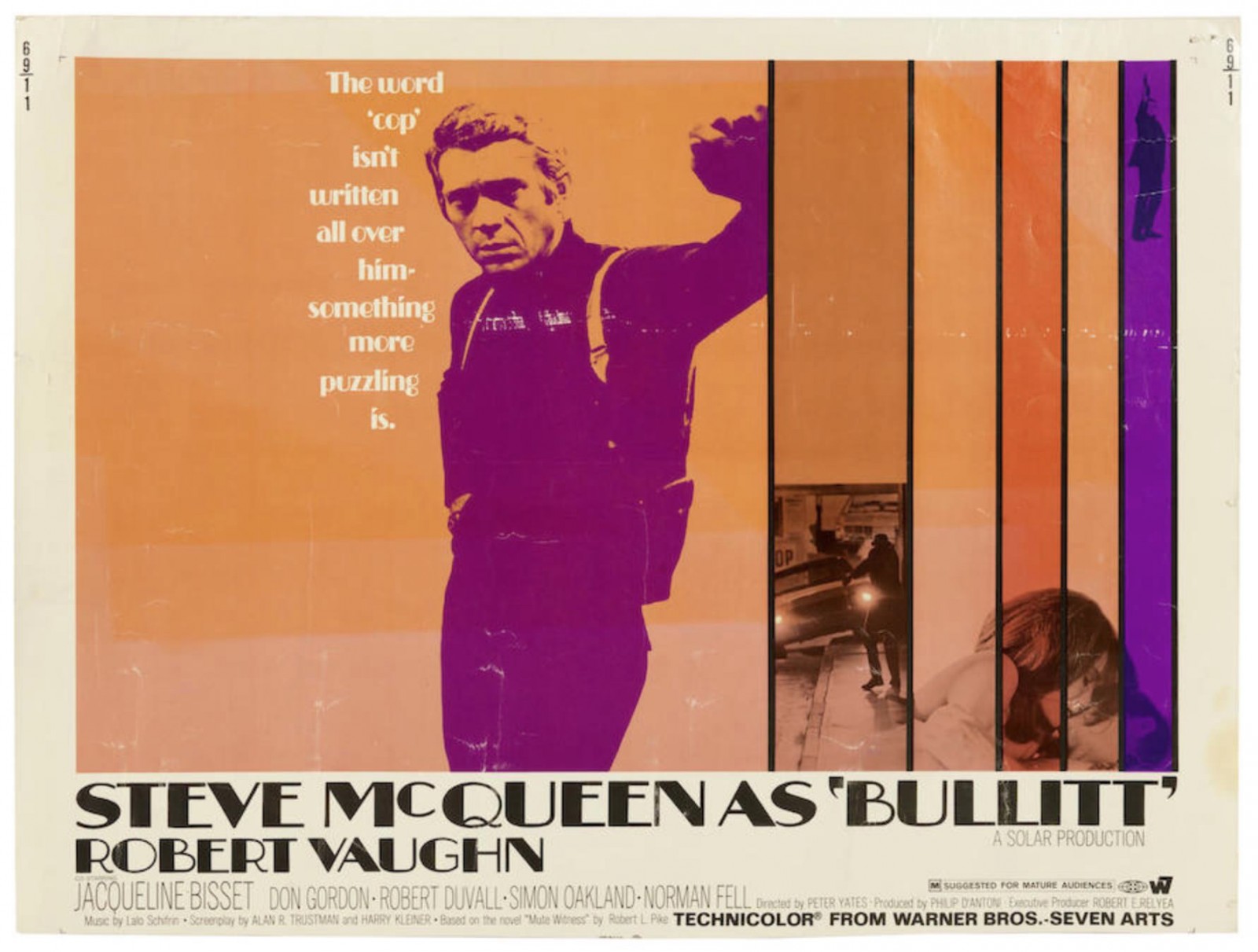 Blake and Dion go way down the alley- dissecting the history of this ground-breaking movie and take a deep-dive into the man, the myth, the legend, Steve McQueen. They lay out his upbringing to give context to the legendary career and short life he led. The boys then utilize the original 1963 source novel, Mute Witness, to flesh out the background of the film. They unpack all the elements like the car chase, McQueen's style, Peter Yates' direction, and the Lalo Schrifrin score – all of which turned this movie into the classic it became. And the fellas reveal Dion's surprise as well! So, grab your Ford Mustang Fastbacks, cause the boys are heading back to San Francisco on an all new episode of Saturday Night Movie Sleepovers!
Extras:
For more about Dion's new book, Blood in the Streets, have a look here!
Check out this behind-the-scenes, making of featurette for Bullitt, narrated by Steve McQueen.
Please check out this great site on the many styles worn in cinema, at BAMF Style: Iconic Style from Movies and TV.
Take a look at this GREAT Janaury 2018 commercial for the new Ford Bullitt Mustang, featuring Steve McQueen's granddaughter, Molly McQueen, in a great nod to the 1968 film.
Have a look at this 2005 Ford commercial for the new Bullitt Mustang, featuring Steve McQueen in a Field of Dreams kind of situation.
Here's an article on the amazing story of the lost Ford Bullitt Mustang found in 2017 in a Mexican junkyard (the car that did a lot of the jumping, stunts, and took most of the abuse) thought to be lost forever!
Check out this article on the other lost Ford Bullitt Mustang used in the film (the one for close-ups and the car McQueen tried to buy back), and it's story of where it's been over the past 50 years!
Bullitt is going back into the theaters for it's 50th birthday!
Podcast: Play in new window | Download
Subscribe: Apple Podcasts | RSS