'Tis the Season! J. Blake and Dion Baia are kicking off the Christmas season with a spectacular edition of Saturday Night Movie Sleepovers! For this holiday installment the boys are covering a genre-pioneering action-adventure epic–that's also celebrating it's 30th birthday this year. It's the Bruce Willis classic, Die Hard, from 1988!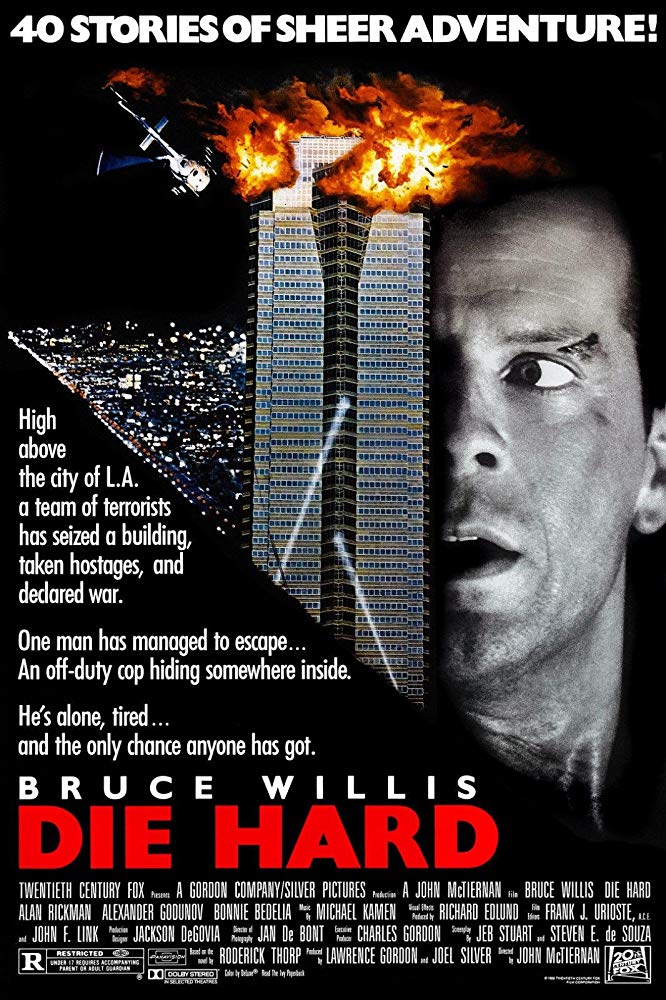 It's been a long night (and long year) for the SNMS crew and the lads have started hitting the old holiday 'nog a little early this sleepover night. Dion and Blake layout the history of this holiday essential, unpacking the history of how it was originally a sequel to a Frank Sinatra property, and it's journey to becoming one of the most influential action movie's of the 80's.  Blake also reminisces about seeing a screening of this film introduced by the late great Alan Rickman, and what he had to say when a film asked him a very specific script logic question regarding the storyline. So grab your sleigh bells, your yule tide cheer, your Berettas and most importantly your shoes, cause the guys are taking a trip to Nakatomi Plaza in this 2018 holiday edition of Saturday Night Movie Sleepovers!
And thank you to this week's sponsor, Robinhood!
Extras!
Out this week, please go pick up a copy of Dion Baia's debut novel, Blood in the Streets, available on Amazon, Barnes & Noble.com, Target.com, Simon & Schuster, or at your favorite bookstore in paperback, ebook & audiobook!
Check out the original theatrical trailer for Die Hard, with lines no included in the final version!
Have a look at this great collection of Die Hard bloopers!
Podcast: Play in new window | Download
Subscribe: Apple Podcasts | RSS