Welcome to the 2020 season of Saturday Night Movie Sleepovers. J. Blake and Dion Baia decided to go way down the alley and kick off the year with a personal favorite for the duo, a film that became a gritty, New York cult classic. The boys are tackling the Sylvester Stallone classic Nighthawks, from 1981.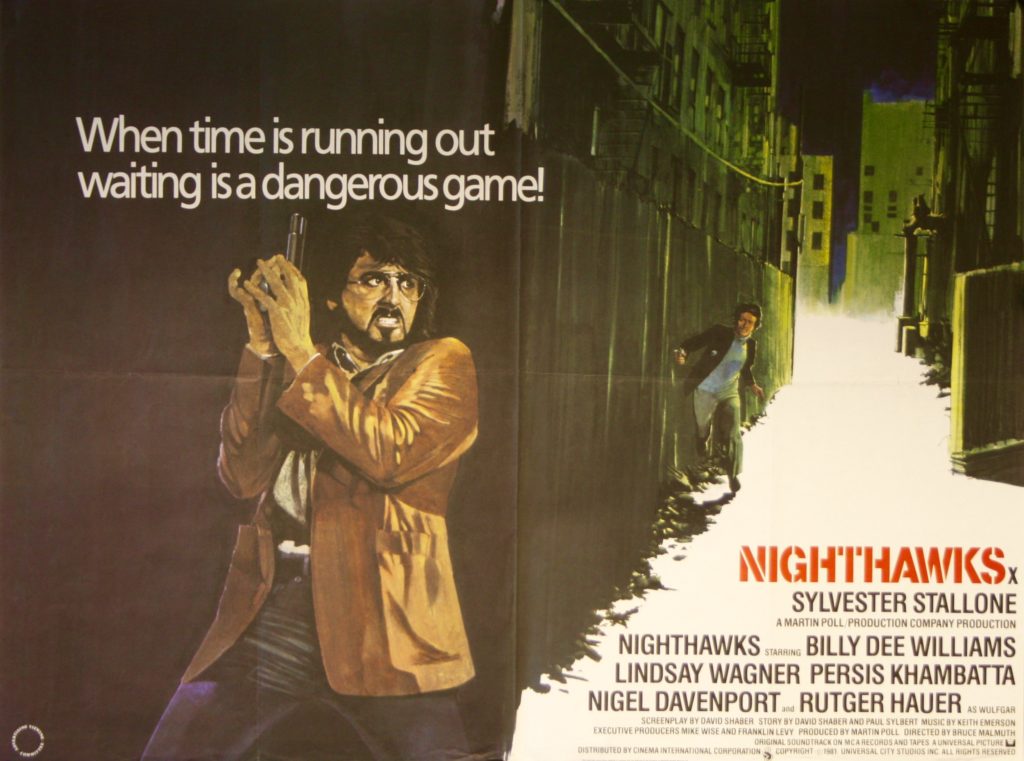 Dion and Blake unpack the many stories revolving around the making of this movie, from an original two and a half hour cut that was severely chopped down to scale back the gore and remove the lead character background subplots, to the stories of the tension onset told to them by SNMS' old friend, retired NYPD Detective turned actor, producer and film consultant, Randy Jurgensen. The fellas are taking the Christmas tree down and putting the decorations away for this season opener in and all new 2020 edition of Saturday Night Movie Sleepovers! And thank you Moose!
And please check out Skillshare!
EXTRAS!
Check out our exclusive interviews with retired NYPD Homicide Detective turned producer, actor and film consultant Randy Jurgensen about his days as a cop, and his incredible history with some of the most classic films of all time!
Podcast: Play in new window | Download
Subscribe: Apple Podcasts | RSS