Galaxy Quest, 1999
Welcome to another brand new edition of Saturday Night Movie Sleepovers! This week J. Blake and Dion Baia are celebrating a movie that's turning 20 this year and has become a cult classic for many. The boys are going into space this go-around with the sci-fi comedy epic, Galaxy Quest, from 1999!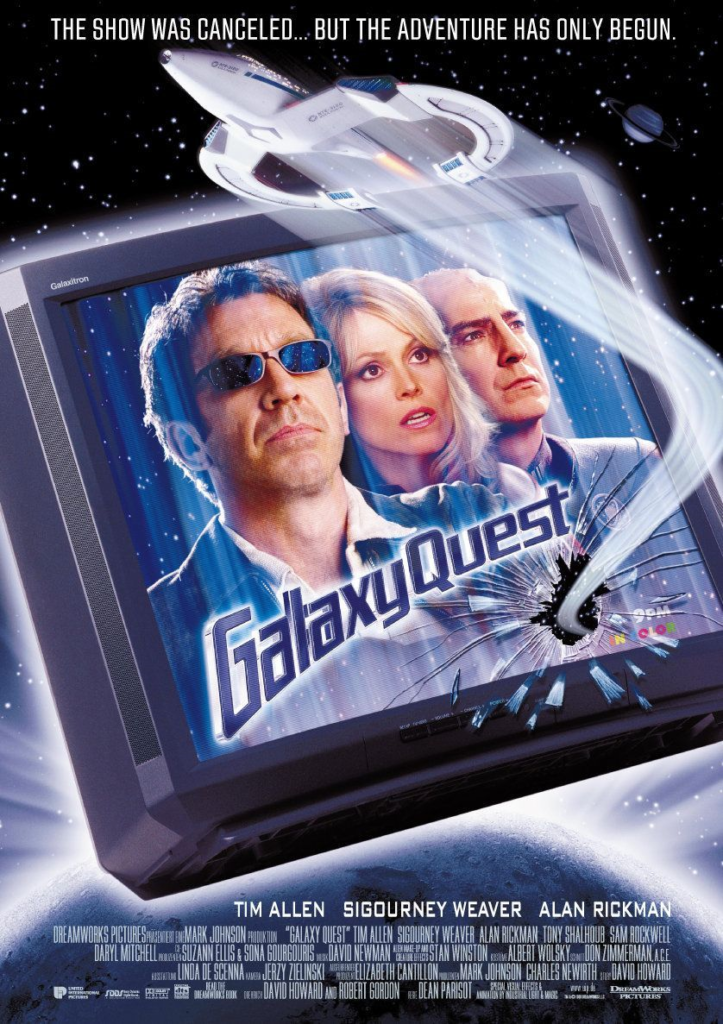 Dion and Blake also have named this one the "tangent" episode, as the fellas go off on some left turns, discussing seeing this in the theater together back in the day, what other films they've seen together, Star Trek, After School Specials––among other things. They laugh about the layers of comedy within Quest and the brilliant casting and the obvious (and not so obvious) nods to the Star Trek franchise and its fans. It's a celebration of multiple proportions this week as the boys explore the mysteries of the Thermian's Omega 13 device in an all new, hilarious and informative installment of Saturday Night Movie Sleepovers!
Extras!
Check out the deleted scenes of Galaxy Quest!
As discussed in the podcast, go read up on the fan-made series that premiered in 2004 called Star Trek New Voyages Phase II.
Go watch Star Trek New Voyages Phase II 's sequel to the Star Trek TOS episode, "The Doomsday Machine", entitled "In Harm's Way".
Podcast: Play in new window | Download
Subscribe: Apple Podcasts | RSS