Halloween, 1978
---
Welcome to the first episode of the 2018 Saturday Night Movie Sleepovers Halloween Horror October Extravaganza! This week the boys are bringing their Chicago brethren, the Mighty Mighty Mike Vanderbilt back to sleep over and discuss a classic that turns 40 this year and a film franchise that has a new installment releasing into theaters this month. That's right, J. Blake and Dion Baia are taking on the trend-setting cult horror classic by the master… John Carpenter's Halloween, from 1978!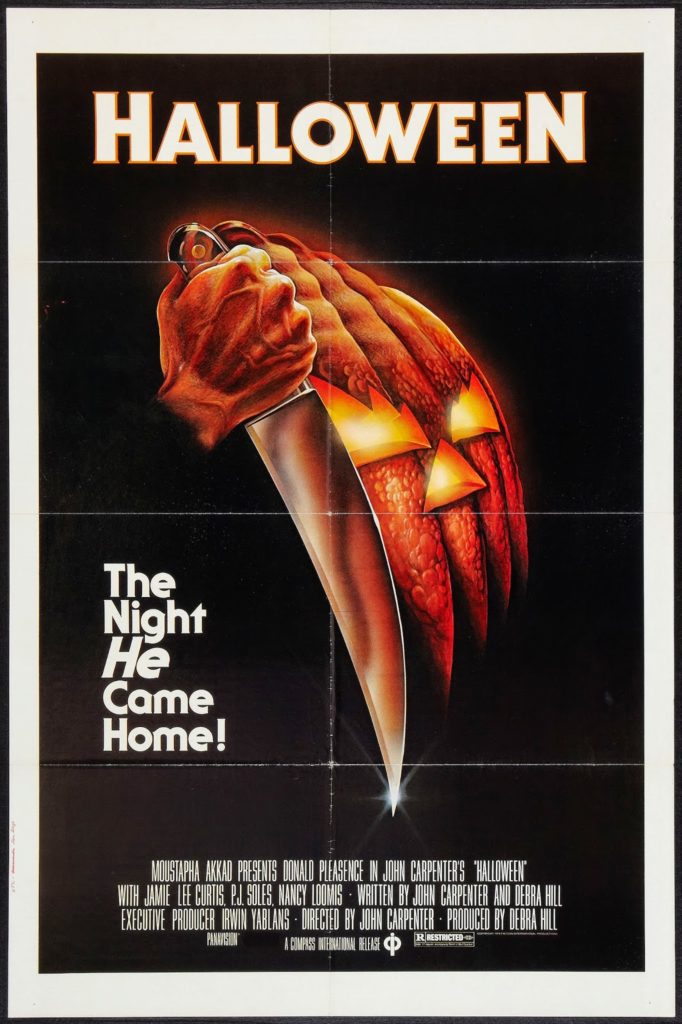 The three caballeros get right into it, dissecting Carpenter's style and proposing many questions they hope to answer. Being as Vanderbilt and Blake both have interviewed the legendary auteur -among many others connected to the series- the fellas try to lend their expertise and lay out why this film became an absolute classic, as well as a trailblazer for the entire slasher film subgenre. So grab your buckets of pizza, your mega-jolt colas (or as in Dion's case, something with a little extra 'kick'), cause the boys are pulling out all the stops on the first installment of the 2018 Saturday Night Movie Sleepover Halloween Horror October Extravaganza!
Extras!
Here's the original trailer to the 1978 film!
Check out this actual 1979 audience reaction to the climatic scene of Halloween!
Take a look at these extra scenes shot during the production of Halloween II, to be specifically inserted into the television version of the original 1978 film.
Have a look at the new documentary For the Love of the Boogeyman, which features our very own, J. Blake!
Podcast: Play in new window | Download
Subscribe: Apple Podcasts | RSS