Dick Smith – SNMS Presents: The Side-Cast: An Evening with a Hollywood Make-up Legend
Spring is upon us, and we here at SNMS thought we should again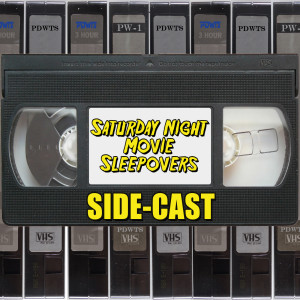 started re-airing the original series that paired Dion Baia with his cohort in crime, J. Blake in a string of podcasts called the Side-Cast. Originally airing on their sister site Podwits.com, the Side-Cast was the series catalyst for what became SNMS. To showcase where it all began we are reissuing this program, highlighting the anthology podcast that covered a variety of topics, so that they can not only breath a second life, but also continue what started in the Fall (with the exclusive interviews with Randy Jurgensen and with contributor and Horror enthusiast Dave H–), where brand new content is generated as an off-shoot of the regular SNMS Podcast.
Since last week's Dick Tracy Podcast mentioned legendary make-up artist Dick Smith, and was also about a film that relied heavily on practical make-up effects, we figured why not re-air a cast solely about this legend, which also contains Blake and Dion's personal story of their night with Mr. Smith. We hope you enjoy.
-(This podcast originally aired August the 4th, 2014, coinciding with Dick Smith's passing.)-
In this very special edition of the Podwits Side Cast, Dion and contributor J. Blake celebrate the life of the "God among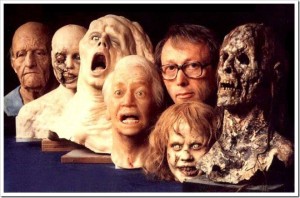 Gods", SFX master, Dick Smith. They discuss his many groundbreaking achievements in cinema and touch upon the highlights of his extensive resume, bringing to light some films audiences may forget Smith was apart of. The boys then get to the gem of the cast (in their minds) and relay their personal, exciting and hilarious story of the time they spent an evening with the master himself, 15 years ago, at an event they organized!
It is truly an insightful and entertaining cast and a must for any film fan, celebrating the life and work of a great artist. Please come and have a listen!
EXTRAS:
Here's a write up Dion did in 2012 about the evening he and Blake met Dick Smith!
Podcast: Play in new window | Download
Subscribe: Apple Podcasts | RSS