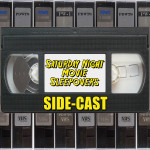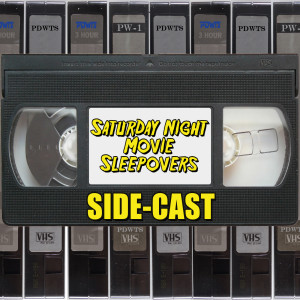 As mentioned in the latest podcast on the epic 1980 film Raise the Titanic, Dion Baia in 2012 with his then cohost Brian Zino of their podcast The Podwits on the 100th anniversary of that ship's sinking, recorded a 3-part podcast in which they talk about other massive maritime disasters that many have forgotten in modern times. Both sharing a morbid fascination, and starting at the turn of the 20th century, Dion and Brian hit on numerous sinkings that were huge and world-changing at the times they occurred.
What connects these to the last SNMS podcast on Raise the Titanic (aside from the obvious disaster-at-sea aspect), is that the guys cover the fate of the many vessels brought up in that podcast, like theTitanic's sister ships RMS Olympic (and the incident occurring with her that had it not have happened, it maybe would have saved the Titanic from her fate), HMHS Britannic, and what the fourth funnel, which the boys lovingly label the 'badass funnel', was actually for on these 3 ships. They also discuss the nuclear sub tragedies of the USS Thresher and USS Scorpion, which were the two naval submarines that ironically enabled Oceanographer Robert Ballad to discover the long-lost Titanic wreck in 1985. Brian and Dion also touch on their mutual love for the book and film version of Raise the Titanic.
The boys also touch on infamous events as the USS Maine, the RMS Lusitania, the Bismark, the SS Edmund Fitzgerald, and until September 11th, 2001, the biggest disaster in New York City history, the tale of the PS General Slocum, among many others.
Condescended into one episode, here is the acclaimed 3-parter, in an interesting, fascinating and fact-filled podcast that is so far out in the proverbial weeds, that it is not like any podcast Saturday Night Movie Sleepovers has done before, and probably ever do again! (Below are the original descriptions for the 3 parts originally published in 2012).
Podcast: Play in new window | Download
Subscribe: Apple Podcasts | RSS