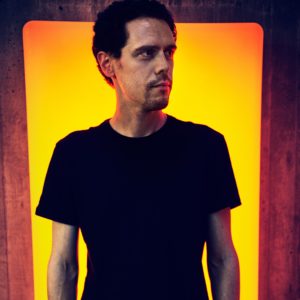 We are back with the 2nd installment of our new feature called MOVIE LOVERS and this week Blake sits down with the son of sleepover movie royalty, (John Carpenter and Adrienne Barbeau's son) Cody Carpenter! The two discuss Cody's new album ALTERNATE UNIVERSE, recording & touring with his dad and his love of movies. They reminisce about a few sleepover classics that have been featured on the regular SNMS podcast, as well as the work of animator/director Ralph Bakshi. They chat about the music of composer Vince Dicola and the Italian progressive rock band Goblin and Cody patiently sits through & answers a barrage of questions about his father…questions that did uncover some (arguably) revealing details about the patron-saint of sleepover movies, John Carpenter.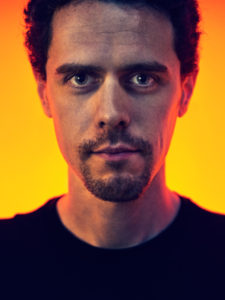 Which mid-eighties kids movie is "more than a movie" to Cody Carpenter? Who was Cody paying homage to when he composed the score to his father's Masters of Horror episode Cigarette Burns? What moment did Blake & Cody (then strangers) share in Washington D.C.? What is Cody's favorite 'Carpenter film?' Did Adrienne Barbeau like to 'tape' things off of TV? Did John Carpenter take his son to see the Teenage Mutant Ninja Turtles: Coming Out of Their Shells tour? Which guilty pleasure movie gets screened in the Carpenter household every time it is on TV? You will find the answers to these questions, and so many more, on this all new and exciting installment of SNMS PRESENTS: MOVIE LOVERS!
Follow Cody Carpenter on Twitter @ludium.
You can download Cody's new album, Alternate Universe on iTunes, Amazon and at ludrium.bandcamp.com.
Check out an awesome video of Cody playing a track from the film Christine, with his dad John Carpenter, live in concert by CLICKING HERE.
Check out the official music video for the track "Distant Dream" from the album Lost Themes II, by CLICKING HERE.
Check out the official music video for the 2016 re-recording of theme to Escape from New York, by CLICKING HERE.
Check out the classic Coupe De Ville's music video for the Big Trouble in Little China theme song, by CLICKING HERE.
Check out the trailer for Ralph Bakshi's Wizards, by CLICKING HERE.
Follow Blake & his book Scored to Death on Twitter @ScoredtoDeath.
Podcast: Play in new window | Download
Subscribe: Apple Podcasts | RSS