The Maltese Falcon, 1941
The boys are back for their monumental anniversary podcast, and boy is it a whopper! J. Blake and Dion Baia are going way down the alley and discussing a classic near and dear to their hearts, The Maltese Falcon, from 1941.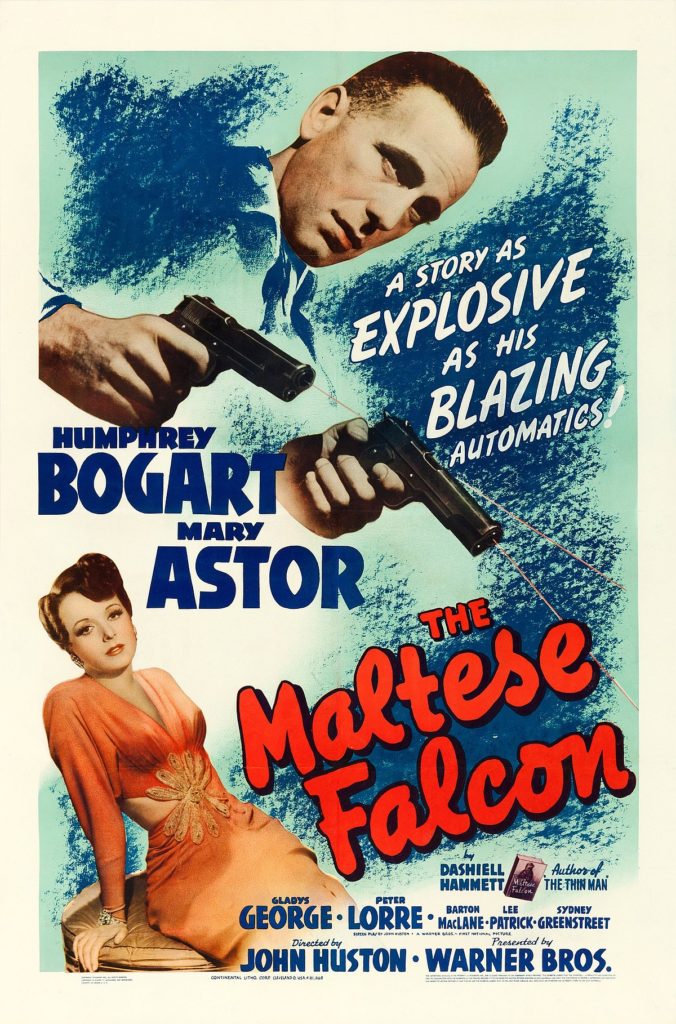 As usual, they go all-out unpacking this massive topic, first going over Dashiell Hammett's groundbreaking and game-changing career. They hit the rise of the 'gentlemen detective' of the 1930s, and how this 1941 film influenced and begot us film noir and the hard-boiled detective. It's a jammed pack, lengthy podcast- their longest to date… (and boy does Dion talk a lot!). But this topic is right in their wheelhouse, and it's their anniversary. Blake and Dion also talk about their new upcoming books. So kick back your heels, get comfortable and grab your favorite drink, cause the fellas are analyzing one of the their favorite topics, on an all new anniversary edition of Saturday Night Movie Sleepovers, which is now is also on Patreon!!
Podcast: Play in new window | Download
Subscribe: Apple Podcasts | RSS