"The Flash " TV Pilot, 1990
With the recent premiere in the fall of 2014 of yet another beloved DC Comics property The Flash, the boys had the idea of instead going back in time and giving another shot to the original series, 1990's The Flash pilot, starring the great John Wesley Shipp.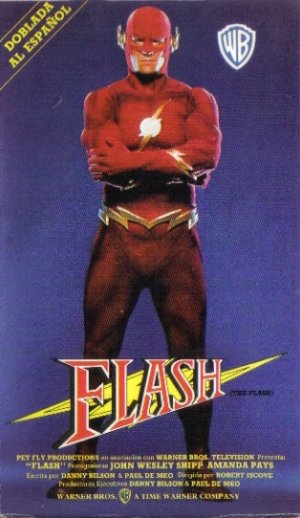 So… are they crazy? Or are they onto something? How big of an influence did Tim Burton's 1989 epic Batman film and Warren Beatty's 1990 hit Dick Tracy have on this franchise? And more importantly, what influences if any, was this show on the forthcoming iconic Batman the Animated Series from 1992? Well it's an action packed, fast-paced, special edition of Saturday Night Movie Sleepovers. Come on down and have a listen today!
Podcast: Play in new window | Download
Subscribe: Apple Podcasts | RSS