Welcome back to another brand new episode of Saturday Night Movie Sleepovers! Dion Baia and J. Blake are taking a trip down memory lane, covering an epic story from a monumental television series from our collective youth. The boys are revisiting the animated classic G.I. Joe, and the 5-parter storyline that premiered Season 2 and reset the series, called "Arise, Serpentor, Arise! ", from 1986.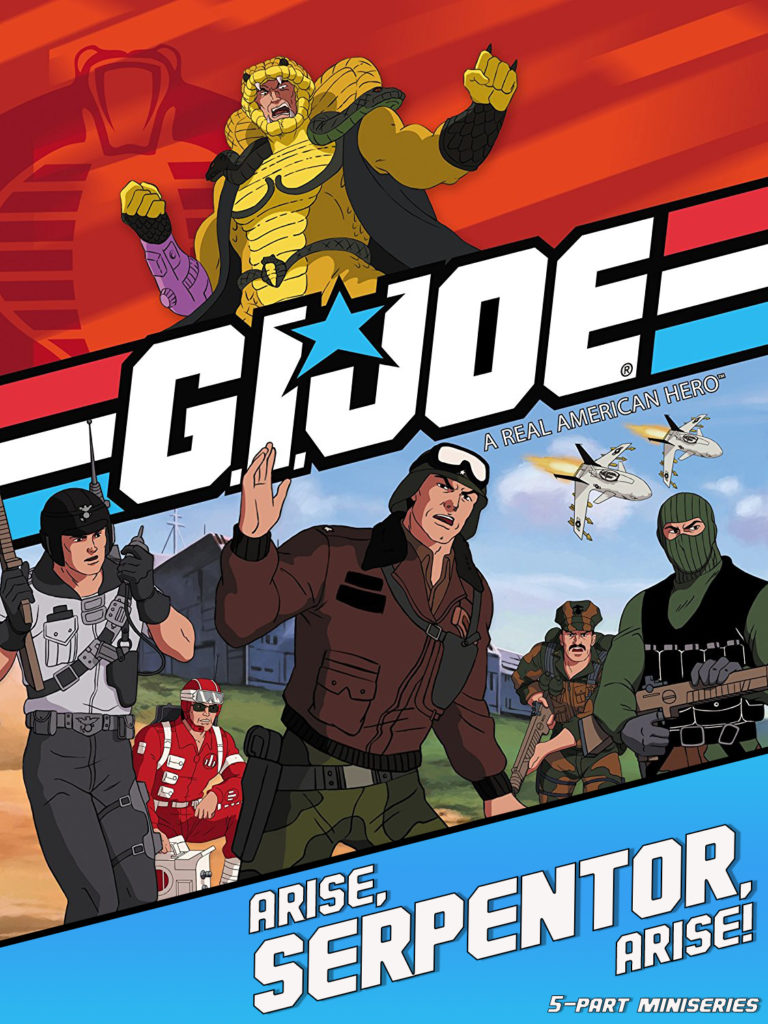 Blake and Dion analyze the origins and history of G.I. Joe as a toyline from Hasbro, and how with its reinvention in 1982 (with the help of Marvel Comics), became one of the biggest and most popular toy lines in history. In typical SNMS fashion, they discuss the Serpentor storyline and utilize as a cross reference, the differences in the comic book's story arc, to unpack how ahead of its time this and other core stories were in G.I. Joe, and how the Season 2 reset launched an entire new line of toys for us to buy. So come on and have a listen as the boys revisit a classic, on an all new edition of Saturday Night Movie Sleepovers!
*The 1945 Robert Mitchum/Burgess Meredith film is titled The Story of G.I. Joe, not just G.I. Joe.
*Dion misspoke and said Lifeline when he meant Lift-Ticket, who piloted the Tomahawk helicopter.
Extras!
As discussed in the podcast, Blake & Dion attended Hascon in September of 2017. Here are some photos they took of the G.I. Joe display (We apologize for the reflections in some of the pictures- we just couldn't eliminate those pesky things; and for the framing of other pics- we were moving as quickly as we could to see all the displays! ):
For more extras, click more!
Podcast: Play in new window | Download
Subscribe: Apple Podcasts | RSS