Welcome back to a proper martial arts edition of Kung Fu February on Saturday Night Movie Sleepovers! Dion & Blake are back and taking on a cult classic, featuring the man, the myth, the legend, Steven Seagal, in his 1990 iconic film, Marked For Death!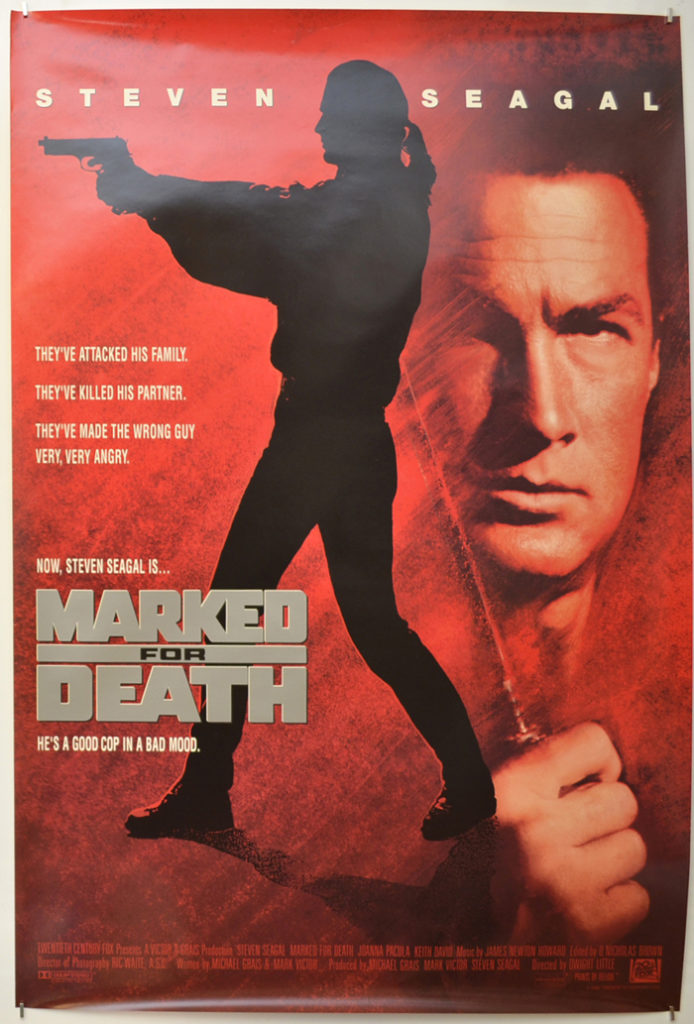 The boys unpack the 3rd film in Steven Seagal's catalog, discussing his backstory and more importantly, they discuss the martial art he practices, Aikido and it's history, and Dion's connection to it. They then take the way-back machine way down the alley to 1990, and analyse the movie/marital arts scene at the time, and how bad-ass Seagal was. They lay out the argument of why we need a director's cut of this film, on this all new proper Aikido installment of Saturday Night Movie Sleepovers!
EXTRAS!
Here, here and here is Dion back in 2010 when he met Seagal.
Check out the founder of Aikido, Morihei Ueshiba aka O-Sensei, doing unbelievable looking things, using his martial art.
Have a look at some early footage of Seagal before he was famous and in his prime, using some insane Aikido.
And here's some more footage of him in Japan, in the late 80s.
Podcast: Play in new window | Download
Subscribe: Apple Podcasts | RSS