This time around Dion and Blake are talking about potentially their most controversial film for Saturday Night Movie Sleepovers to date, Don Siegel's classic, the original Dirty Harry, from 1971, starring Clint Eastwood.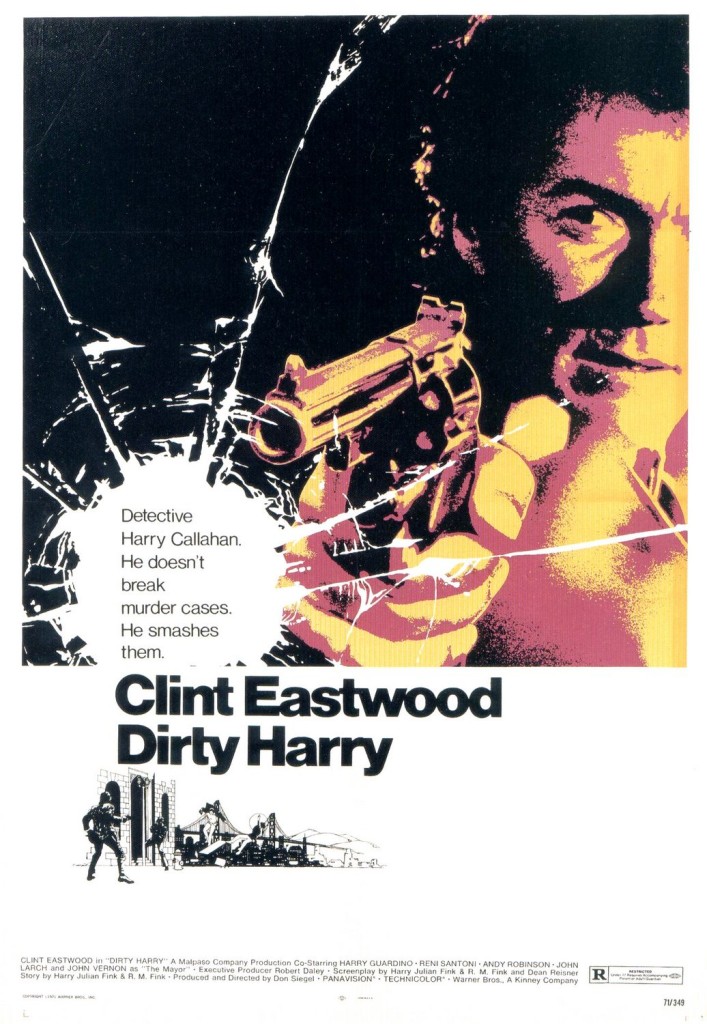 This groundbreaking film literally paved the way for the onslaught of police genre stories on the big and small screen in the 1970's,  and refined and set the standard for the Vigilante/Anti-Hero genre that blossomed for the next 20 years, and also spawned 4 sequels. So why the heck was this film so contentious for 1971? How did the raw violence and its graphic depiction sit with audiences at the time? How does it hold up today? Is this actually a Western in disguise? Is the film's composer Lalo Schrifrin as underrated as it seems? Did this film quite possibly give us the action film genre as we knew it with Arnold, Sly, and Willis in the 1980's- Wha-? Hmm… Well come on down and give us a spin on another brand-new edition of Saturday Night Movie Sleepovers!
*Dion erroneously referred to Frank Sinatra's 1967 film Tony Rome, when he actually met his 1968 film The Detective.
(Check out the 1971 San Francisco premiere of Dirty Harry!)
(Have a look at this CANCELLED 2007 Dirty Harry game for X360/Ps3, that would have taken place between the first and second film, and looked sweet as all hell! And   –Here's the story behind it!)
(Here's a ultra-rare promotional ad done for the film while Frank Sinatra was still being talked about for the role.)
(Check out the back cover of the novelization at the really cool early concept for Scorpio's ransom note!)
(Watch the trailer to see how they promoted the film)
Podcast: Play in new window | Download
Subscribe: Apple Podcasts | RSS