Welcome back to another brand-spanking new episode of Saturday Night Movie Sleepovers! This week J. Blake and Dion Baia are heading back to high school and chatting about a genre classic (though it seems like it was out only yesterday), reliving senior year as they dissect the Wes Craven horror film Scream, from 1996!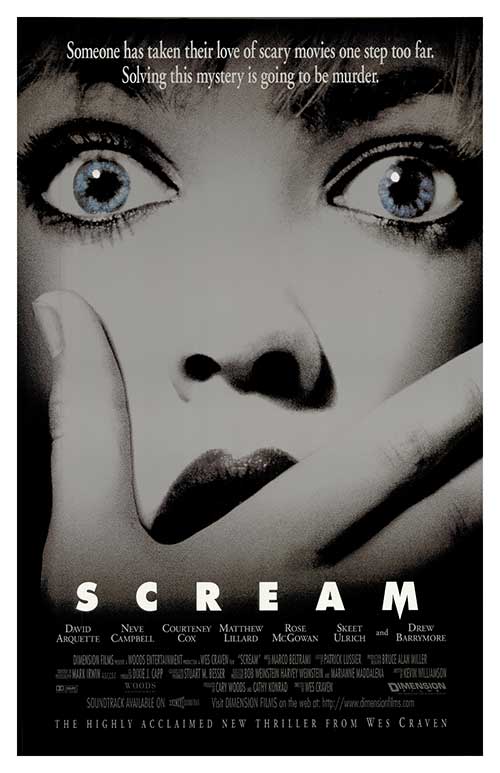 The boys talk about the era in which this movie was released, discussing the popular idea that Scream revitalized a dying horror genre. They chat about other films of the 1990s that are similar in tone or that are as 'meta;' even bringing up the little known underground movie There's Nothing Out There from 1991, which has some interesting similarities. So sit back and make sure you have your caller ID on, as Dion and Blake swing back to 1996, in this all new, exciting and hilarious edition of Saturday Night Movie Sleepovers!
Extras!
As discussed in the podcast, check more out on the little known horror film There's Nothing Out There 1991, which bares similarities to Scream.
Take a look at this extensive Biography Channel documentary on Scream, entitled Scream: The Inside Story.
Check out the bloopers and outtakes from Scream!
Podcast: Play in new window | Download
Subscribe: Apple Podcasts | RSS