Welcome back to another exciting edition of Saturday Night Movie Sleepovers! This week Dion Baia and J. Blake are back to discuss one of the most acclaimed films of all time, by one of the most iconic filmmakers of all time, Alfred Hitchcock and his 1954 masterpiece, Rear Window.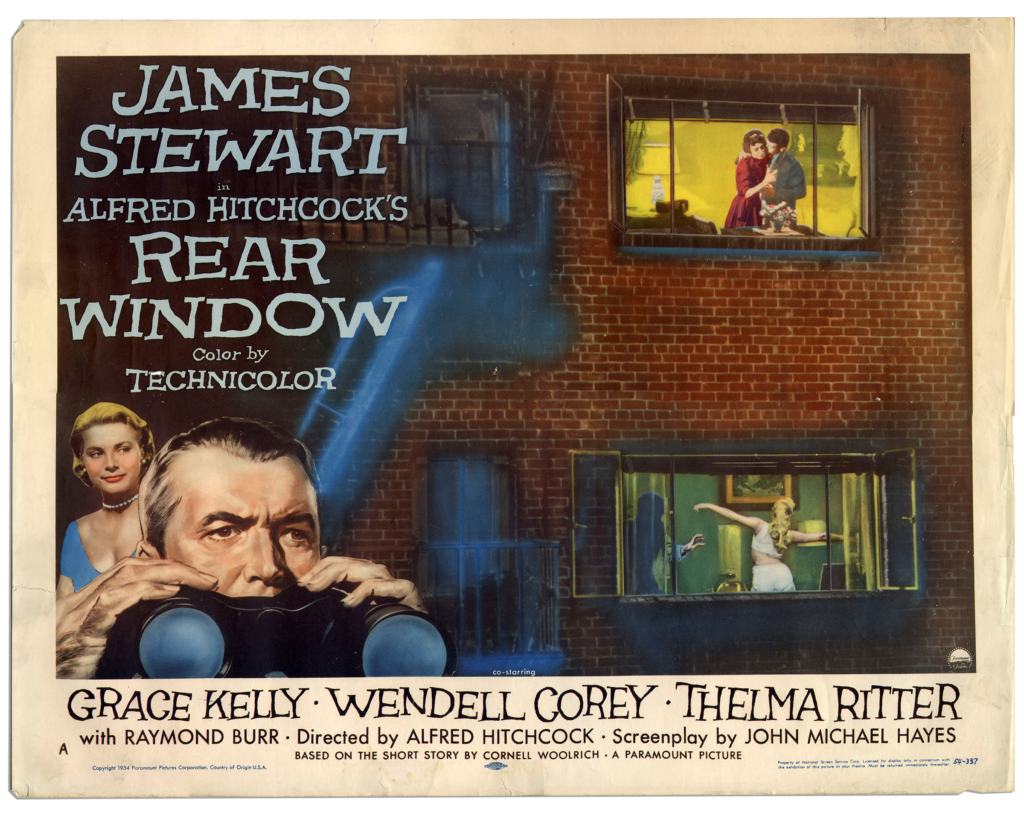 The boys attempt to dissect this epic topic, unpacking Hitchcock's career and style, and the factors that played into creating one of the most well-regarded movies of his catalog. They analyze Hitch's genius in crafting a seminal thriller that basically takes place in one room. So grab your popcorn, your mega jolt cola and your binoculars, because Blake and Dion are inviting you to spy on their neighbors on an all new edition of Saturday Night Movie Sleepovers!
Extras!
Please go over and cast a vote to help Blake's podcast Scored to Death win a Rondo Award!
Here's an article on the real New York City apartment that Rear Window's massive set is based on!
Go have a listen to the inaugural episode of the groundbreaking radio show Suspense, with Alfred Hitchcock directing an adaptation of his movie, The Lodger!
Also discussed in the podcast, check the inaugural episode of the Screen Director's Playhouse radio show and their adaptation of Shadow of a Doubt, starring Cary Grant!
Podcast: Play in new window | Download
Subscribe: Apple Podcasts | RSS