Welcome to a very special episode of Saturday Night Movie Sleepovers! This week J. Blake and Dion Baia are covering a classic Chicago-centric film and to ground them and give it some historical city context and for this gigantic sleepover, they brought in the Windy City's very own, Mighty-Mighty Mike Vanderbilt to lend a hand. We're all 'on a mission from God' this go-around when we take on the musical phenomenon The Blues Brothers, from 1980!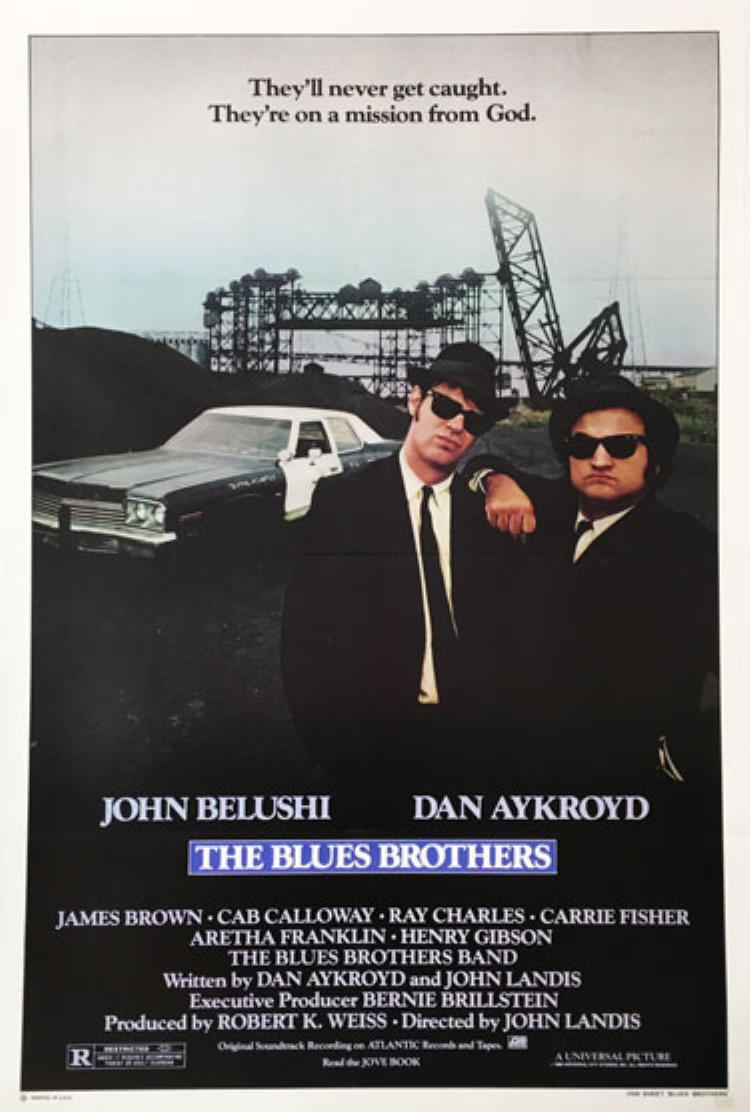 Having Mike Vanderbilt over is very exciting for Dion and Blake, and after a quick catch up, they all jump right in. Mike and Blake bring an added layer to the conversation as they are gigging rock and blues musicians themselves with their own bands, and they talk shop about fronting various groups and their gear preferences when performing live at various venues (Dion tries to add his input as he played the alto saxophone in 4th grade, and the drums for 4 years in elementary and middle school). The fellas then focus in on the significance of this film and the history of The Blues Brothers and Jake & Elwood, discussing their roots on Saturday Night Live, and the direction of John Landis on the 1980 film. Mike brings his unique Chicago input, giving some great context to the various locations that highlight the Windy City, making it almost a third star of the film. So, make sure you've got your converted 1974 Mount Prospect Dodge Monaco gassed up, your cheese whiz, and your Night Train Wine, 'cause the boys have a long ride back, as they examine another classic, on an all new fantastic Chicago-edition of Saturday Night Movie Sleepovers!
EXTRAS!
Please check out J. Blake's musical endeavors here, as he keeps the blues arrive in New York City!
Please check out Chicago's very own, Mike Vanderbilt on TWITTER, on FACEBOOK,  at The A.V. Club where he is a writer and contributor, at The Daily Grindhouse where he is an editor, and tending bar at the Rock Island Public House!
Take a look at this fabulous documentary on the making of The Blues Brothers.
Here's a playlist of the deleted scenes from the iconic film!
Have a look at The Blues Brothers' Full Concert at the Winterland, on December the 31st, 1978!
Podcast: Play in new window | Download
Subscribe: Apple Podcasts | RSS