Welcome back to an all new episode of Saturday Night Movie Sleepovers' 2019 Summer of Sequels. This week Dion Baia & J. Blake are covering a film that has been polarizing ever since it first was released, with supporters and naysayers on both sides of the cinematic aisle. The boys are taking on Predator 2, from 1990!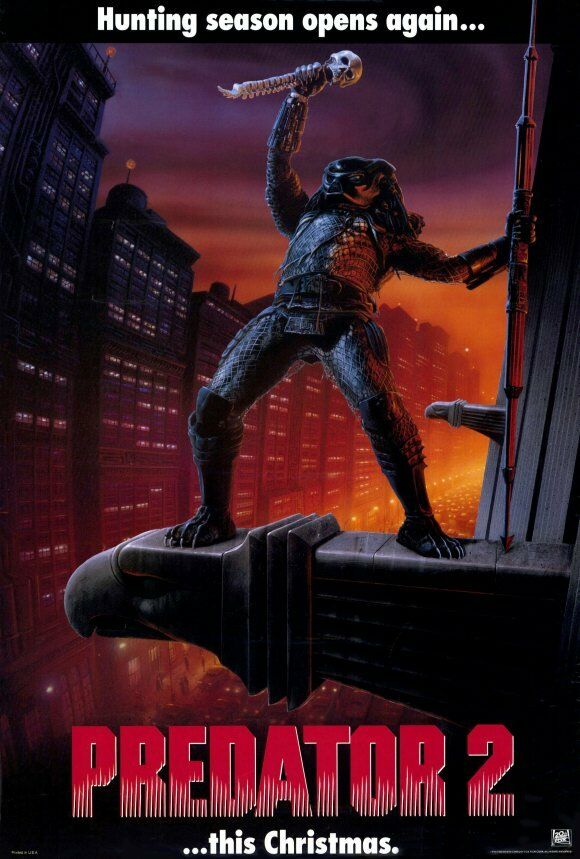 Blake and Dion jump right in, tying in elements of the novelization, as well as the limited Dark Horse run of Predator: The Concrete Jungle, which premiered the year prior. They discuss the violence and setting of the dystopian inner city as a backdrop, and the awesomeness of the Predator character. So sit back and make sure you come unarmed and bring all your lucky voodoo charms, because the fellas are going to gritty and sweaty LA on the hunt, in the all new edition of the Saturday Night Movie Sleepovers Podcast!
(*Dion mistaking referred to the 2012 Morton Downey Jr. Documentary as Provocateur, when it is actually entitled, Évocateur: The Morton Downey Jr. Movie. His sincere apologies.)
Extras!
For more on the backstory found within the novelization, check out this fan wiki link.
To see more on the legendary Dark Horse 1989 miniseries, Predator: Concrete Jungle, click here.
Take a look at the trailer to the 2013 documentary Évocateur: The Morton Downey Jr. Movie, about the fascinating life and times of Morton Downey Jr.
Podcast: Play in new window | Download
Subscribe: Apple Podcasts | RSS