Welcome back to another exciting episode of Saturday Night Movie Sleepovers! This week Dion Baia and J. Blake are exploring one of their favorite franchises -talking all things Star Trek– and taking a deep-dive into the 1991 film, Star Trek VI: The Undiscovered Country !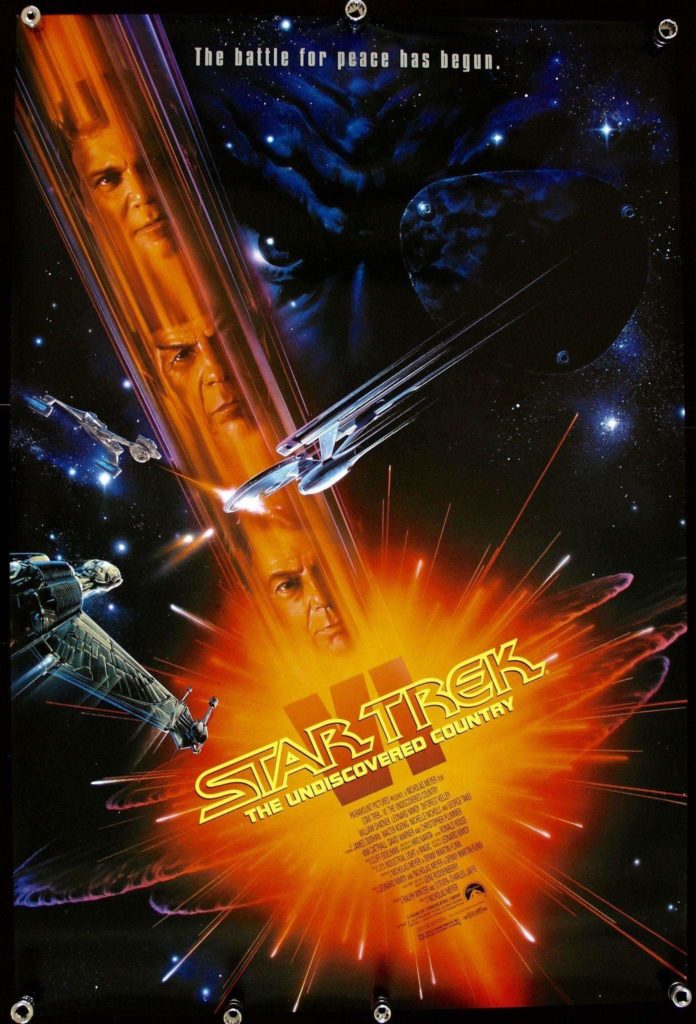 Blake and Dion jump right in, unpacking this huge topic- from the original series, to the feature films, and all the other elements that led to this movie, Star Trek VI , as well as utilize the fantastic novelization. They also lay out all the social and geopolitical events that were unfolding around the world at the time that played into this film (which the boys consider one of the best of the series). So watch your Romulan Ale intake, and monitor any enormous neutron radiation fields, because the lads are dissecting one of their absolute favorites in this all new installment of Saturday Night Movie Sleepovers!
(During the episode Dion and Blake excitedly referred to the great character actor Ward Bond as Wade Bond and his fabulous show Wagon Train as Wagon Trail – yes they can get overzealous at times.)
(Brock Peters was not the voice of the Kingpin on the 1994 Spiderman animated series, but instead it was Roscoe Lee Browne.)
Extras!
Check out the original trailer for Star Trek VI: The Undiscovered Country!
Here's a great featurette from 1991 on the making of Star Trek VI!
Have a look at this great interview with composer Cliff Eidelman about the film.
Take a listen to the amazing spine-tingling episode of Suspense, entitled The Flesh Peddler, starring the great DeForest Kelley.
As referenced in the podcast, here's a young Dion HERE and HERE blissfully playing with his CHiPs tricycle, before the now notorious 'incident'.
Podcast: Play in new window | Download
Subscribe: Apple Podcasts | RSS