Welcome back to another edition of Saturday Night Movie Sleepovers! This week J. Blake and Dion Baia are celebrating their 4th anniversary of the SNMS Podcast! Keeping with the past anniversary episode themes, the boys have decided to cover the Alec Baldwin-helmed big screen production of The Shadow, from 1994!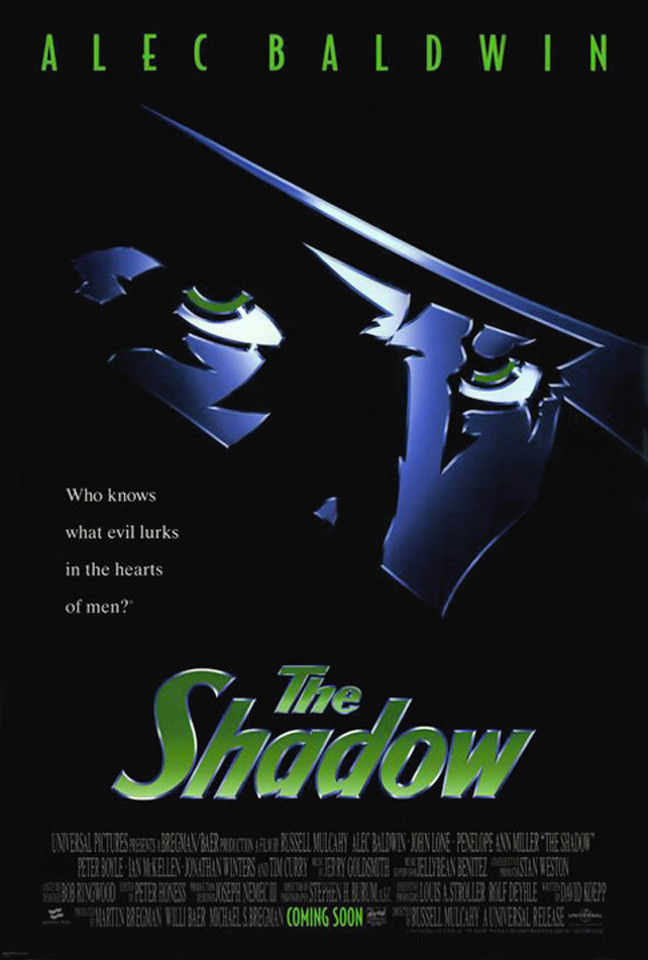 Dion and Blake attempt to dissect this long-established property by going back to its roots in the Walter B. Gibson-penned pulp novels, trying to coherently lay out the different timelines of The Shadow from the radio, in print, and on both the large and small screens. They unpack the elaborate history of the man in black, drawing links to what was actually going on in the world during the early 20th century, and how the character went on to influence one of the most famous superheroes ever created.  It's another educational, hilarious and exciting anniversary-installment of Saturday Night Movie Sleepovers!
Extras:
Check out this amazing book that Blake referenced in the cast, called The Shadow Scrapbook, published in 1979!
Take a look at some of this incredible artwork right out of Blake's stash in the SNMS Archives, of The Shadow!
As Dion and Blake have proudly endorsed in the past, to begin your journey exploring the labyrinth of Old Time Radio, click here.
And to check out the The Shadow Radio Program directly, click here!
Podcast: Play in new window | Download
Subscribe: Apple Podcasts | RSS